Luxury Honeymoon Destination in Kerala, God's Own Country
Ever wished you could just escape from reality after your wedding to somewhere exotic and nice with no distraction from the outside world? You'd probably have a lot of questions on your mind, everything from "Where should we go on our honeymoon?" to "What are the best resorts for honeymoon?" to "What should we do on our honeymoon?", "How to plan a honeymoon" and everything in-between! After all - we all know the best part of any party is the after party, and weddings are no different! Months and months of wedding planning stress, logistics, and exhaustion culminate in the one thing you both are looking forward more than anything else, your honeymoon.
For many couples, a romantic honeymoon is not only the perfect way to kick off the rest of their lives and de-stress after the wedding, but the perfect excuse to take the bucket list trip of a lifetime they've always wanted to take together!
However, when it comes to deciding where to go on your honeymoon, and what luxury resort is best in your chosen destination, honeymoon planning can get a little overwhelming. There are plenty of romantic hotels, resorts and destinations in the world, which cater to honeymooners, but every couple is different, and everyone wants something different from their dream trip!
Which is why we penned down an offbeat destination in Kerala, which is unique and memorable pick for your honeymoon.
About Kerala, God's Own Country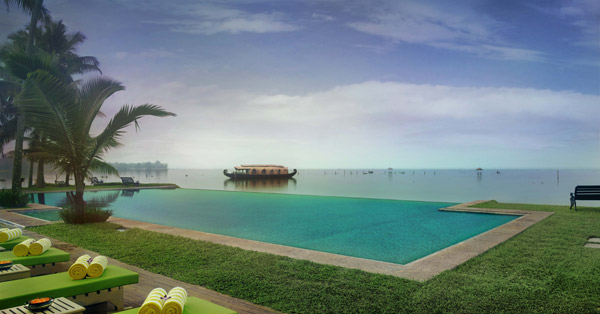 Kerala, a state on India's tropical Malabar Coast, has nearly 600km of Arabian Sea shoreline. Kerala known for its palm-lined beaches and backwaters, a network of canals. Inland are the Western Ghats, mountains whose slopes support tea, coffee and spice plantations as well as wildlife.
Kerala attracts many travellers from all around the world for its scenic beauty, backwaters, food, culture, beaches - The list is just endless. None less than National Geographic Traveler has claimed Kerala as one of the must-see paradises of the world.
Kumarakom Lake Resort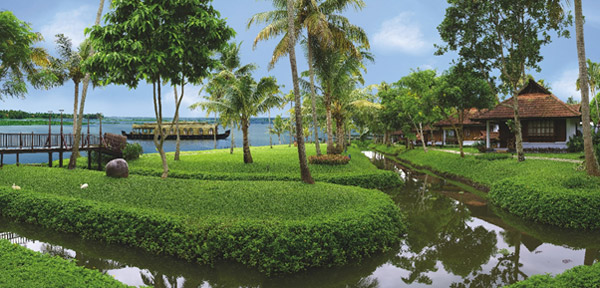 When it comes to the best honeymoon destination in India, Kumarakom Lake Resort is the top rated choice; many Honeymoon couples visit Kumarakom Lake Resort every year from across the world particularly from UK, USA, Middle East.
You may ask, why? What's more beautiful than a sunset cruise in the Vembanad lake with your better half on a traditional Kerala boat (kettuvallams) or a candlelit dinner at a romantic location within the resort or in the privacy of your room? At Kumarakom Lake Resort (KLR), you can do it all or nothing at all. It is the perfect place for the couple looking to strike a healthy vacation balance between the two.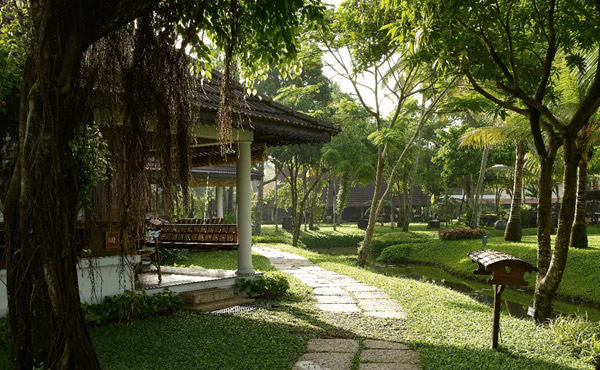 The rooms, villas and suites at Kumarakom Lake Resort are a perfect blend of Kerala's traditional architectural charm with luxurious, modern comforts. Each is a careful reconstruction of manas, the 16th century traditional homesteads of Kerala, with many such manas having been transplanted from their original locations and reassembled painstakingly by hand, plank by plank, tile by tile, to create the luxurious abodes at Kumarakom Lake Resort. The traditionally styled, luxuriously modern, open-roofed bathrooms set in small, aesthetically designed courtyards are a common feature to the villas and suites.
When it comes to romance, no one does it quite like Kumarakom Lake Resort. And with its five-star service and food, exclusivity, and beautiful setting on the water front, Kumarakom Lake Resort makes the perfect honeymoon destination in Kerala. The beautiful suites overlooking the water, the decadent breakfasts, lunches and dinner at their multi-cuisine restaurants is just something you cannot miss if you really want to make this a memorable honeymoon. It is an ideal choice for a romantic Indian honeymoon.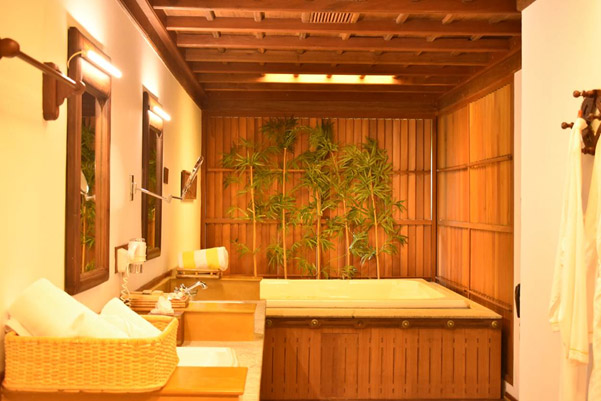 There are activities aplenty here at Kumarakom Lake Resort, especially on the lake! Backwater Cruise, Sunset Cruise, Water Sports, Speedboat and banana boat rides, etc.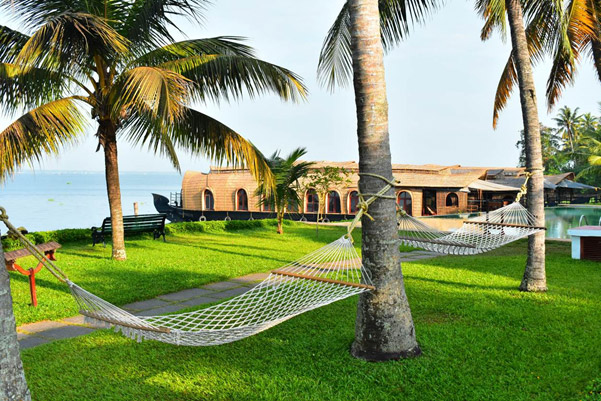 Meandering Pool Villas
Set on the twists and turns of a 250-m long meandering pool, each of the traditionally styled yet luxuriously modern Meandering Pool Villas at Kumarakom Lake Resort has access to the pool from individual and private bathing coves and cosy sit outs. Know more about Meandering Pool Villas here.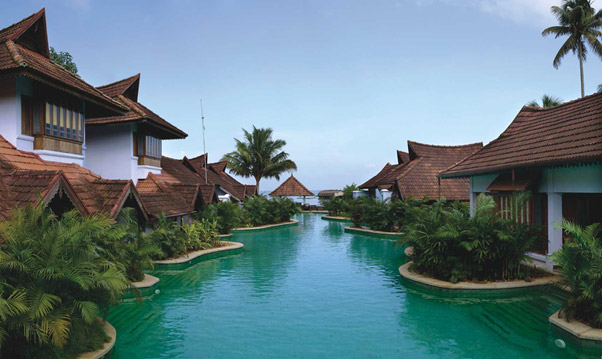 Presidential Suite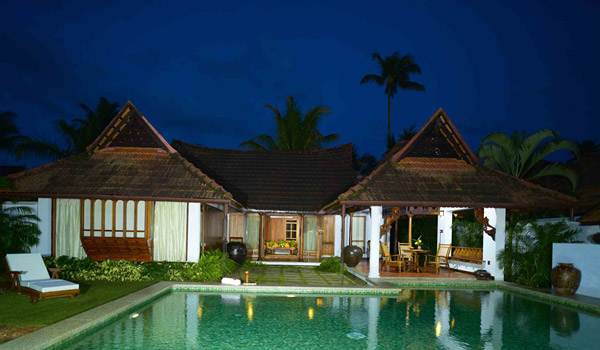 The Presidential Suite, each in its own royal seclusion, is the final word in traditional architectural charm, luxury and the ultimate in self-indulgence. With its very own view of the lake, a private pool, a private courtyard and regal interiors that exude the splendours of a prosperous era gone by, set yourself free and relish exotic brilliance. An ensuite bathroom and Jacuzzi merely add to the memorable pleasures of a stay here. Ever wonder how it is like to shower under the open sky, close to nature. It is truly worth experiencing it. Know more about Presidential Suite here.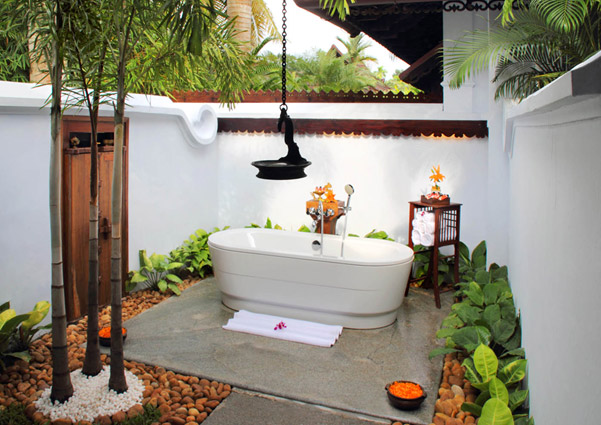 Honeymoon Package at Kumrakom Lake Resort, Kerala
Kumarakom Lake Resort offers 3 Days Honeymoon package at best price, with lots of inclusions, like
Breakfast, lunch and dinner at our multi-cuisine restaurant. Options of having breakfast in bed.
One-hour sunset cruise on luxury Houseboat every evening.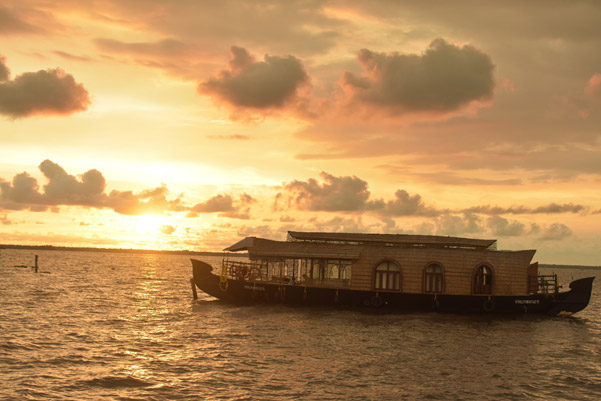 Complimentary bottle of sparkling wine and basket of exotic fruits.
1 candlelit at a romantic location within the resort or in the privacy of your room.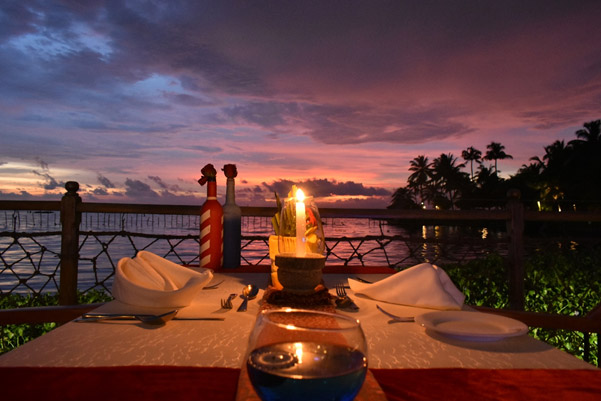 Bird Sanctuary Visits, Sightseeing Trip to Kottayam, Cycling, Village Walks, etc are some of the activities that can be experienced around the resort while at the resort guests can enjoy evening shows of Kerala's traditional dance drama and music, have a game of billiards, try a hand at fishing, learn pottery or weaving, so go on take your pick!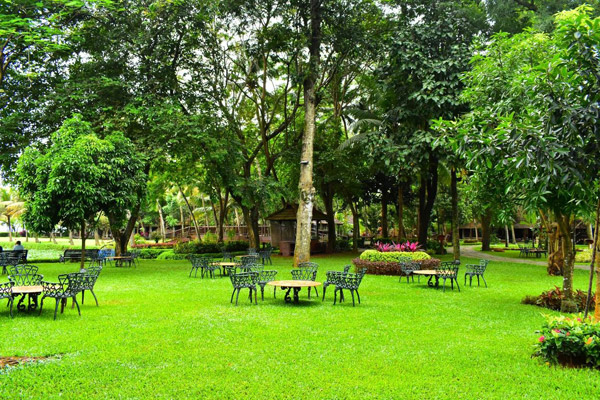 Know more about Kumarakom Lake Resort Honeymoon Package.
How to reach Kumarakom Lake Resort?
The Cochin International Airport is just 70 km away from the Muhamma boat jetty. From here the exhilarating boat ride to the resort will take about 10 minutes. You can drive straight to the resort as well and the drive would take approximately an hour and 45 minutes from the Cochin International Airport. We also offer Airport Pickup and drop service.
For more information on Honeymoon Package and Special Offers email us at
[email protected]