Memorable Holiday Experiences
Village Walk
At Kumarakom Lake Resort we offer you several ways to explore God's Own Country. But how better to embrace the ambience of your surroundings than with a nice stroll, especially with a guide to help you discover tucked away secrets and stories? Offering village walks and guided tours of approximately 3 hours/5kms.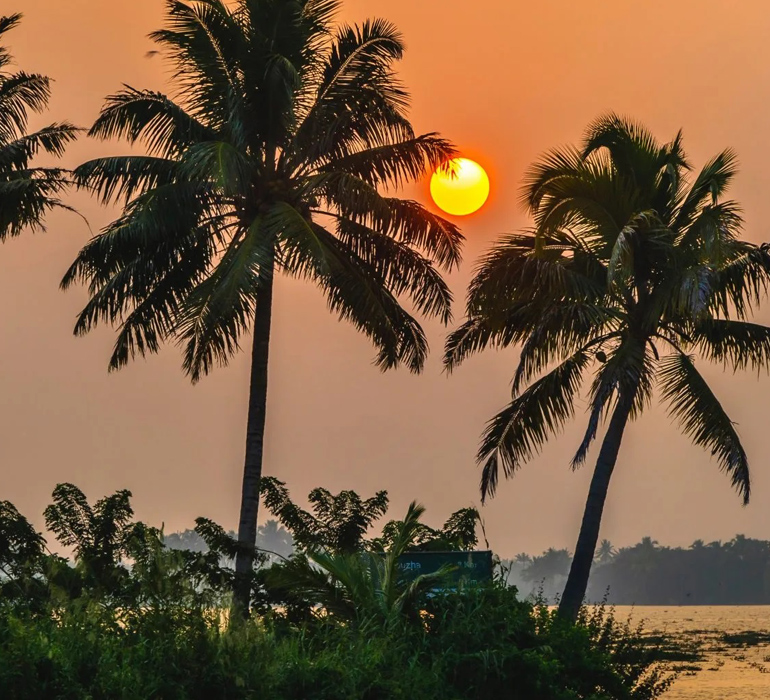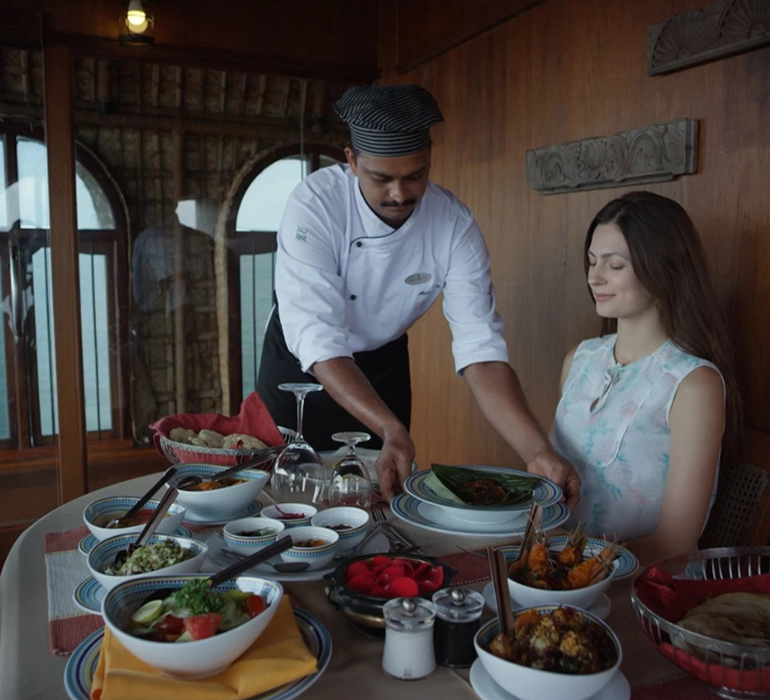 Lunch Cruise
Embark on an exclusive experience unlike any ever before! Let the gentle lull of the lake, the flavours of a pre-chosen menu and our impeccable caring service ensure beautiful memories are made. Our private lunch cruises on the traditional houseboats at Kumarakom Lake Resort sets sail at noon from our resort and takes you on a beuatiful journey down the famed Vembanad lake and through the canals that crisscross the village of Kumarakom before bringing you back to the resort as the warm subtle rays of the golden hour light up the skies and the waters.
Canal Cruise
Treat yourself to a glorious morning! Book a canal cruise with us between 7:30 am to 9:30 am or 9:30 am to 11:30 am and allow the rich sights of graceful water lilies, lush paddy fields and the everyday lives of the villagers on the banks of the canal fascinate you as you cruise by in a quiet, motorized canoe boat.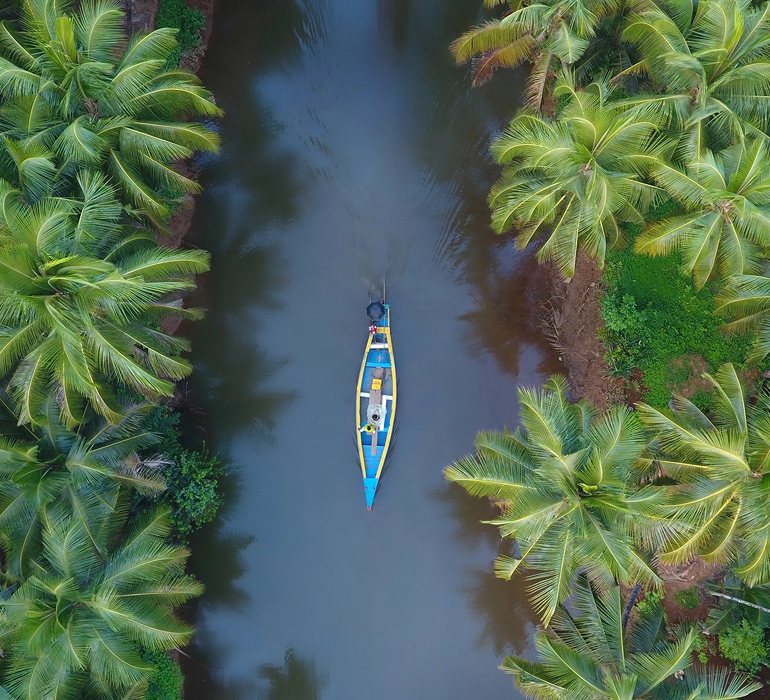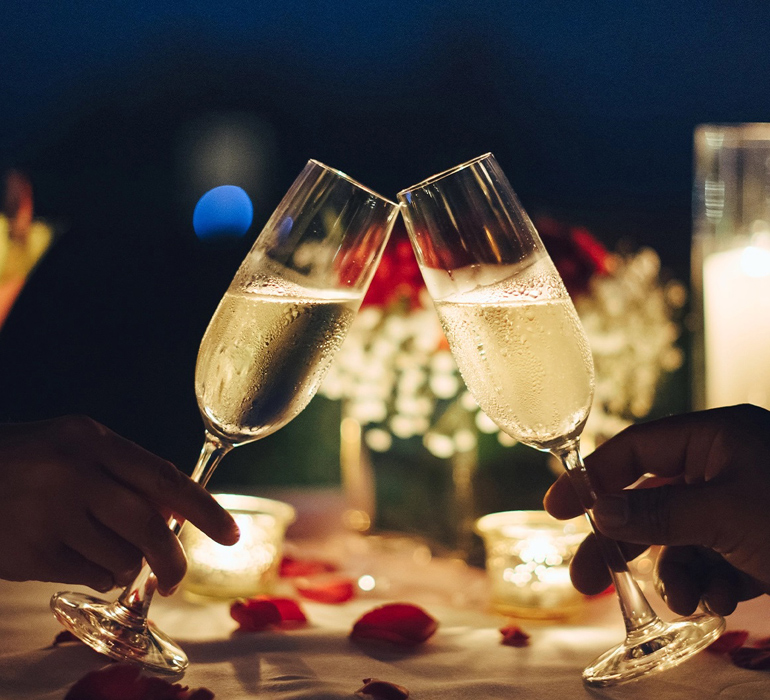 Candle Light Dinner
Pamper your partner with sheer romance! Presenting personalised candlelight dinners at Kumarakom Lake Resort. The cool soft breeze from the famed backwaters, a delicious four course dinner with a fine bottle of wine and the company of your favourite person sums up a romantic candle light dinner at Kumarakom Lake Resort. The candlelight dinner is tailored to your preference to ensure you have a memorable and lovely evening.
Bird Sanctuary Visit
In our 'Guided Tour', witness great sights, discover the rare species of birds that call Kumarakom home for most of the year and let nature weave her magic on you!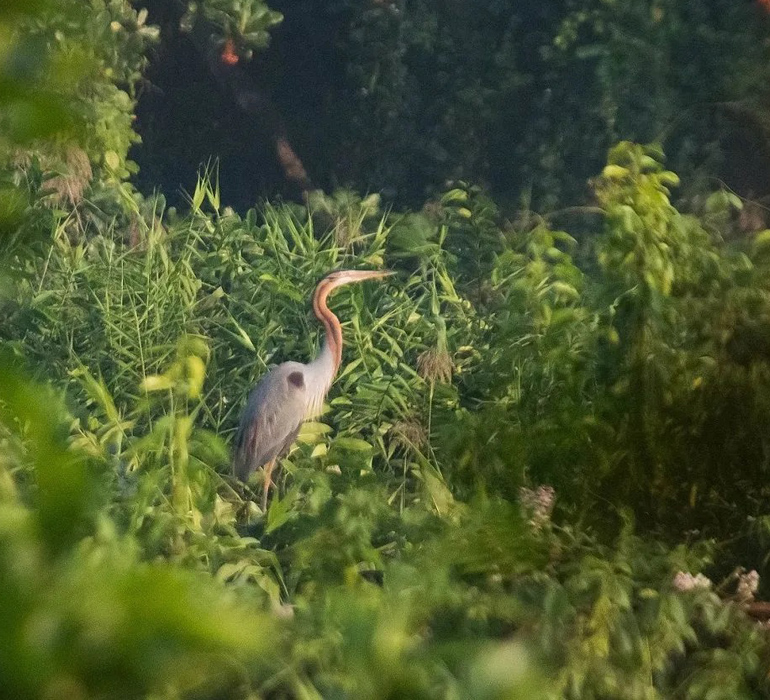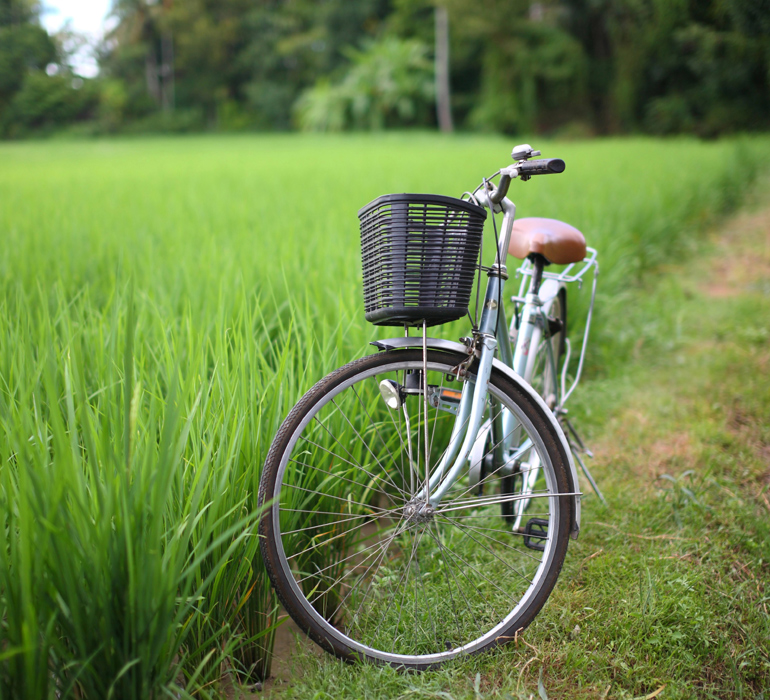 Cycle Tours
Peddling your way around the nearby village is a great way to explore your surroundings. Cycles are available at the resort and you can go for a ride though the village road. A map will also be provided to you to navigate your way through the trails of Kumarakom. The cycling tour in Kumarakom is a favourite and a sure must-do!
Banana Boat
Looking for an exhilarating water adventure? Hop on a Banana Boat! Hold tight as our inflatable banana-shaped boats glide across the serene Vembanad Lake, offering you a thrilling and laughter-filled ride. Perfect for family and friends, Banana Boat is your ticket to aquatic excitement and a splash of adventure!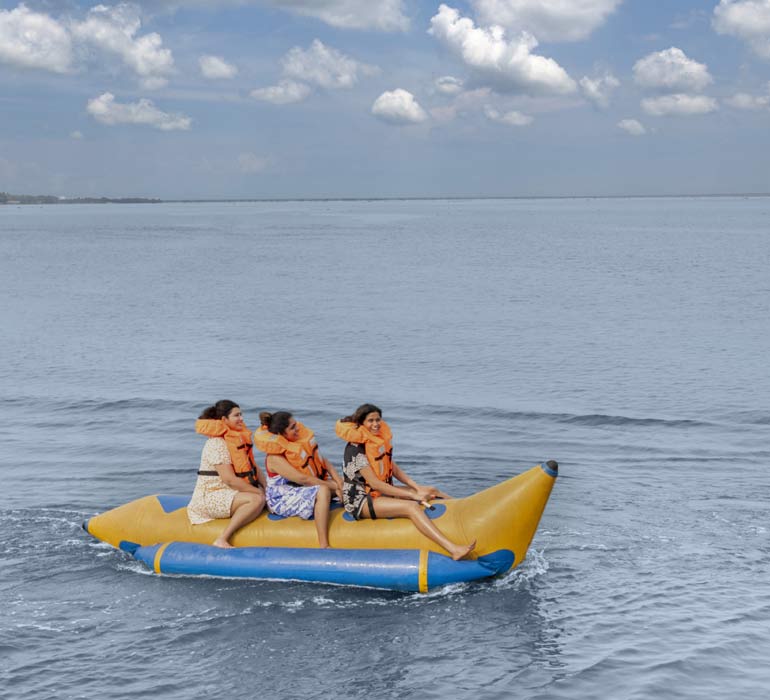 Stabi Boat Rides
The Stabi Boat is your go-to vessel for stability and adventure on the backwaters. Designed for anglers, divers, and outdoor enthusiasts, this boat boasts unmatched stability, making it perfect for casting lines, diving into the deep, or simply enjoying a day on the water with peace of mind. Explore the waters with confidence and experience the thrill of the Stabi Boat!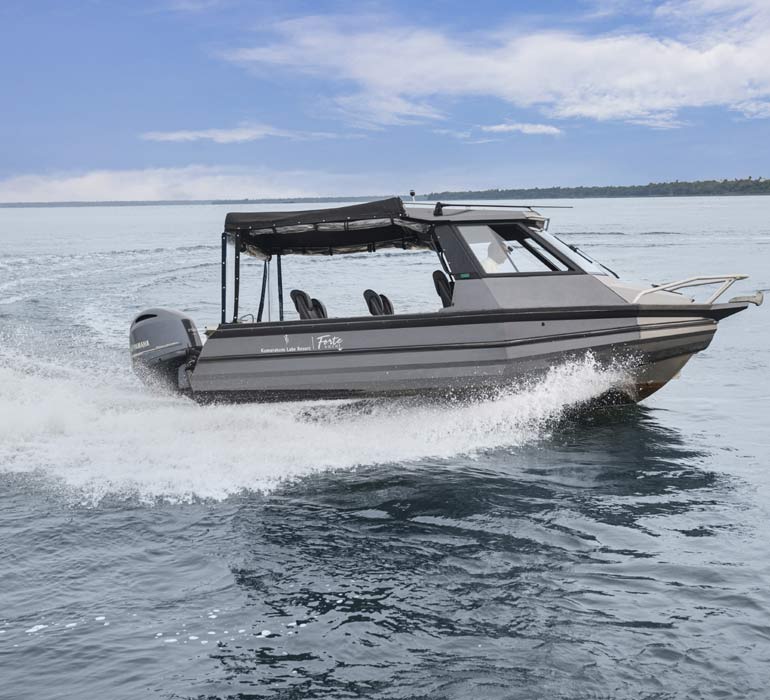 Sunset Cruise
A sunset cruise is the perfect way to unwind and witness nature's breathtaking beauty as the sun dips below the horizon at Kumarakom. Every day at 5pm, step aboard a luxurious boat, sip on your favorite drink, and let the golden hues of the setting sun paint the sky with a palette of warm colors. Set sail and let the beauty of twilight envelop you.
Cultural Programs
Immerse yourself in the rich tapestry of Kerala's cultural heritage with our vibrant cultural and musical programs. At Kumarakom Lake Resort, we bring the essence of Kerala's art, music, and traditions to life every day at 7pm. Join us for mesmerizing classical dance performances, soul-stirring music concerts.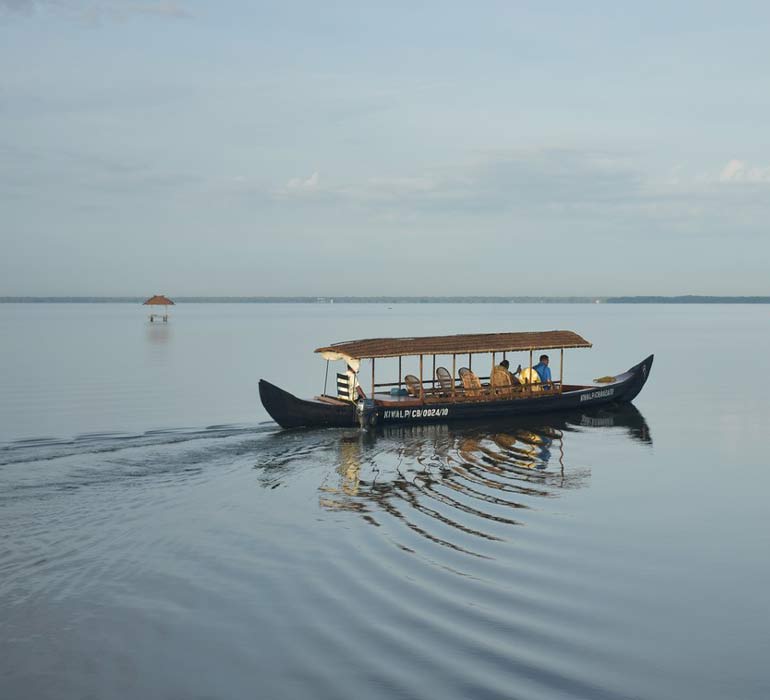 The True Kerala Village Experience -
A Responsible Tourism Endeavour
Kumarakom is a cluster of small picturesque islands around the Vembanad Lake. The village is well acclaimed for its backwaters, delicious cuisines and greenery. This tourist destination, over the years, is one of the most-visited in Kerala. Our journey begins at Kavanatinkara after a briefing session. You will be accompanied by a guide who will familiarize you to the picturesque landscapes and the lush green surroundings of Kumarakom.
Click to View Responsible Tourism Endeavour Details
KUMARAKOM LAKE RESORT
Step away from the mundane and come discover a timeless realm of extraordinary experiences...
Infinity Swimming Pool
The large, tranquil pool at Kumarakom Lake Resort presents the vivid illusion of being a part of the shimmering lake. In the freshness of the mornings or the cool breezy evenings the poolside offers the perfect antidote for tired limbs after a hectic day of leisure.
Fitness Centre
At Kumarakom Lake Resort, work out with the assistance and guidance of professional instructors. Our Fitness Centre offers a whole gamut of ultra modern branded fitness equipment etc.


Fun Activities
While at the resort guests can try a hand at fishing, learn pottery, so go on, take your pick!
Vembanad - Coastal Cuisine Specialty Restaurant
Discover a wide array of rare coastal choices including Coorg and Kerala specialties. Come treat yourself to an exotic and memorable culinary journey.