5 top places to stay on a luxury journey through Kerala
Katie Treharne picks the top luxury stays in this tropical Indian state.
By Katie Treharne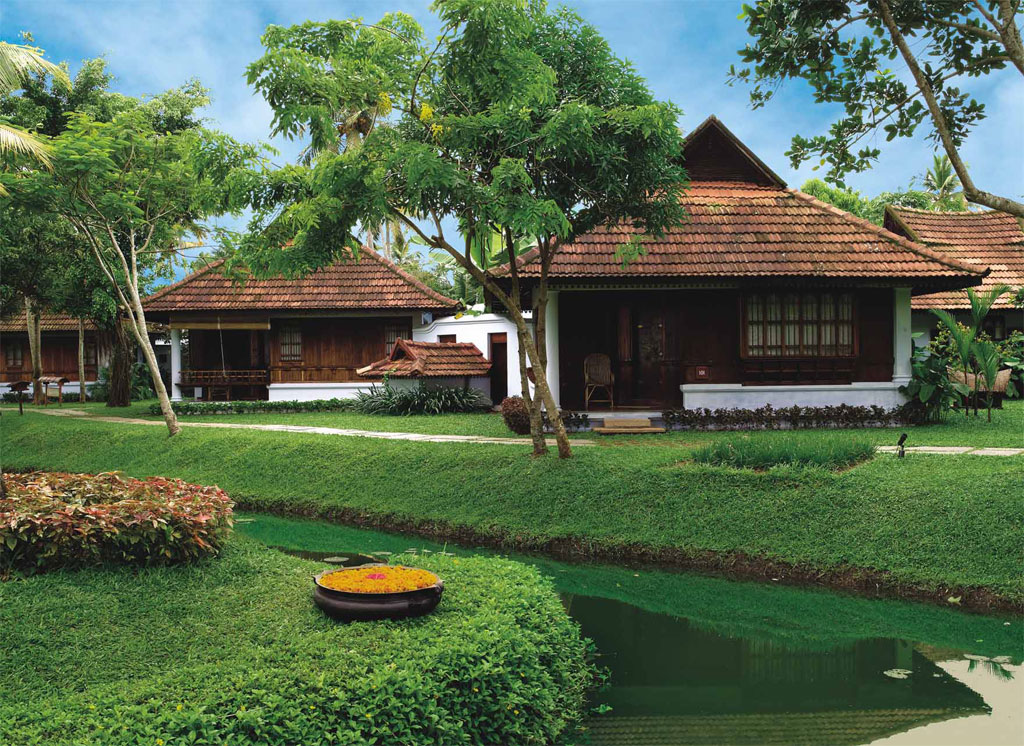 Goodbye houseboats, and hello luxury. Kerala is loaded with small luxuries, such as karimeen fish roasted in banana leaf and then smeared with turmeric and other Keralite spices; backwaters balancing bushy water hyacinths alongside coir-woven houseboats; and mountain slopes coloured-in green with tea plantations and slender silver oaks.
When it comes to luxury journeys through Kerala's backwaters and the misty Western Ghats, however, it's time to tell the state's teak and bamboo kettuvallam fleet to move aside. Where you stay sets the foundation for your trip, so if you want to steer your central and south Kerala journey down a thoroughly luxurious, heritage-inspired course, the following sought-after backwater resorts, boutique bungalows, plantation properties, and eco resorts should most definitely be in the running for a slot on your itinerary.
Forte Kochi, Cochin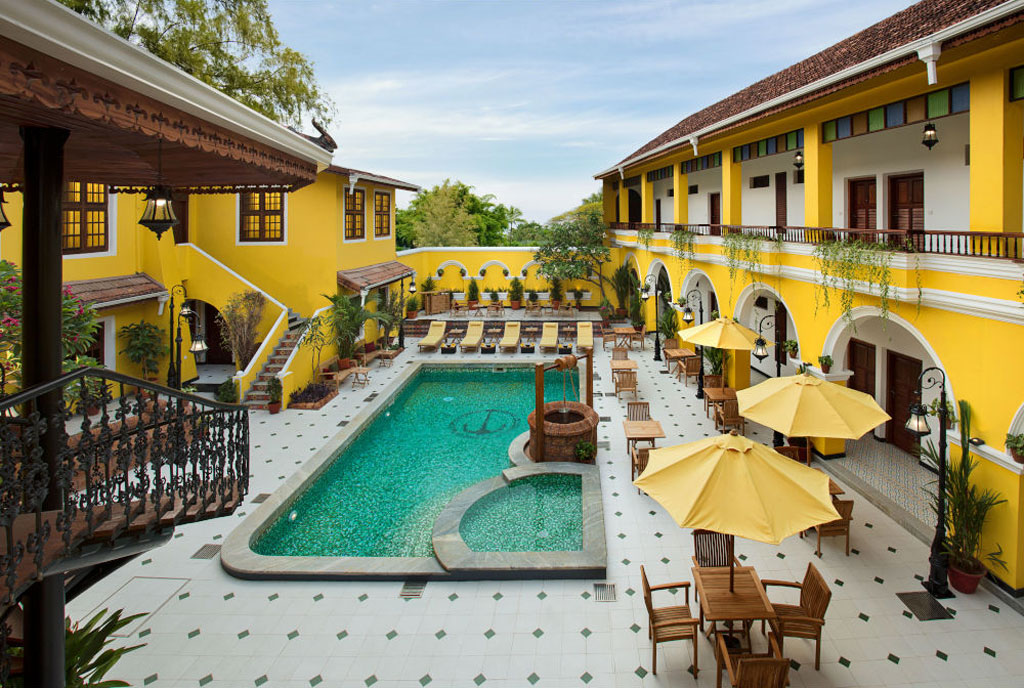 Luxury isn't hard to track down in Kerala's pert and plugged-in port capital, Cochin. The city has ranks of heavyweight chain hotels, but those searching for luxury properties with character should sojourn in Forte Kochi. The boutique heritage hotel is located in the crux of the capital's old town, Fort Kochi, 250 metres from the Chinese fishing nets in Cochin harbour. In its time, the Dutch-crafted bungalow has masqueraded as an eminent 1800s Jewish abode, before its current restoration into a boutique five-star hotel with a Dutch-Portuguese-British architectural identity.
As the saying goes in Portugal, the grander the staircase, the richer the house. That may be why the spiral staircases unite large balcões with the central courtyard's Portuguese-style ceramic Azulejos tiles, a swimming pool, and a traditional wishing well. With colonial terracotta roof tiles and shuttered windows framed by cantarias typical of Portugal and four-poster beds reminiscent of Tudor England, you might think that you're lounging in a country home in the mountains of the Algarve or sleeping in a British manor suite rather than residing in Kerala's tropical capital.Kumarakom Lake Resort, Kumarakom.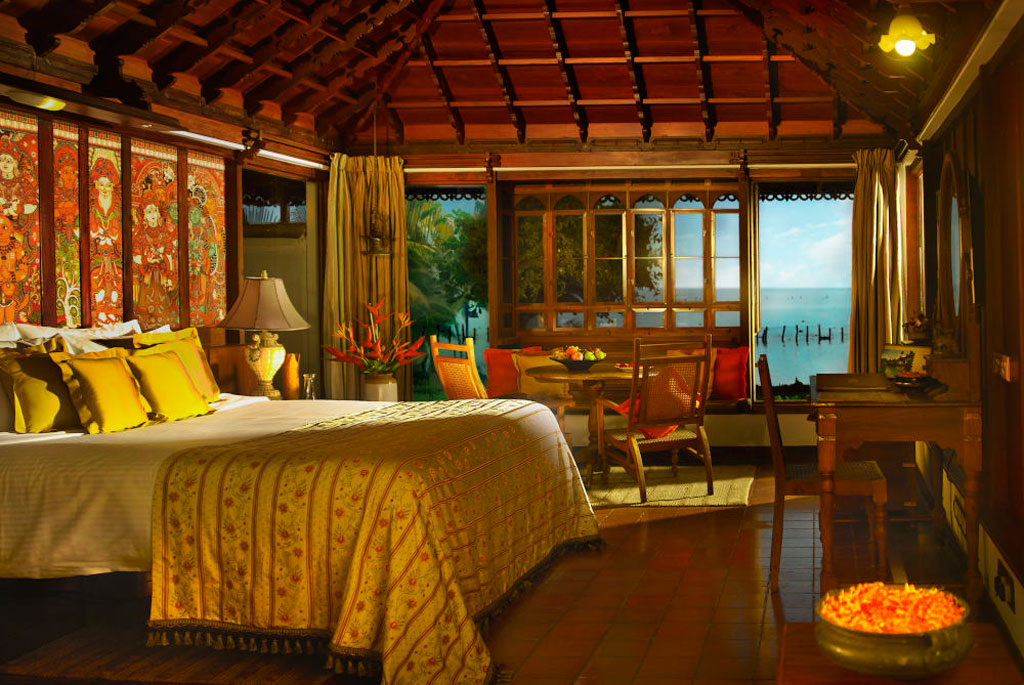 Honeymooners, wildlife watchers, and heritage appreciators all seek out Kumarakom Lake Resort. It may be the five-star resort's bearings beside India's longest lake, which is laden with gently billowing lilies and water hyacinths, it may be the Tharavadu-style heritage villas, styled with teak wood, tiled roofs, Asian-style furnishings, and extended rafters. Another darling feature is the 250-metre meandering pool, which ties together the duplex villas like an opulent, miniature metropolis. Popular, too, is the traditional kettuvallam houseboat, which departs daily at dusk to chase the orange orb on its dash down behind the horizon.
Kumarakom Lake Resort is one of a handful of eco resorts positioned on the banks of Vembanad Lake. However, what sets apart this particular resort is its backwater village feel. If it wasn't for the selection of swimming pools, the authentic ayurveda centre, and seafood bar, the 16th-century ancestral-style homesteads arranged around slim canals and coconut groves could be mistaken for a backwater community.
Click the following link to view the full article: https://www.luxurylifestylemag.co.uk/travel/5-top-places-to-stay-on-a-luxury-journey-through-kerala