Kerala Weddings
We all dream of the perfect wedding. But most of us know that no event brings as much stress as a wedding, especially during these tough times. It's the one day you want to be sure to get right, so every little thing matters. With so much planning to get to, it's easy to forget what matters most: having a day you'll want to remember for life. As exciting as it may be, the wedding of your dreams starts and ends with your wedding. But that doesn't need to mean that you can't have everything your heart desires! With careful budgeting and proper planning, you'll be able to focus on the aspects that truly matter, instead of getting caught up in unnecessary add-ons.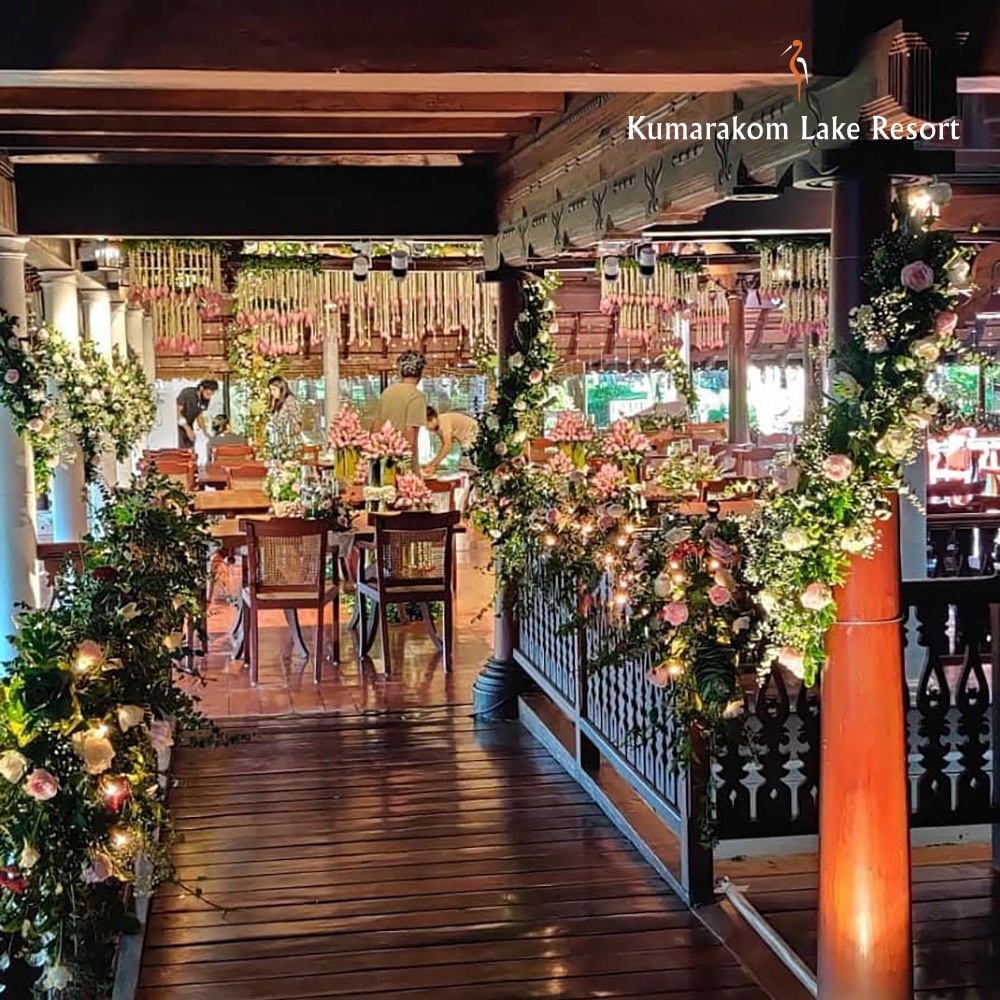 Today, destination weddings are still trending, especially when the destination is easily accessible despite the travel restrictions these days.
Choosing the wedding venue is half the job done and if they assist with catering and décor then you're in luck.
Set by the famed backwaters of Kerala, Kumarakom Lake Resort is the idyllic location for those who've dreamt of a wedding by the lake, with swaying palms and a setting sun as witness.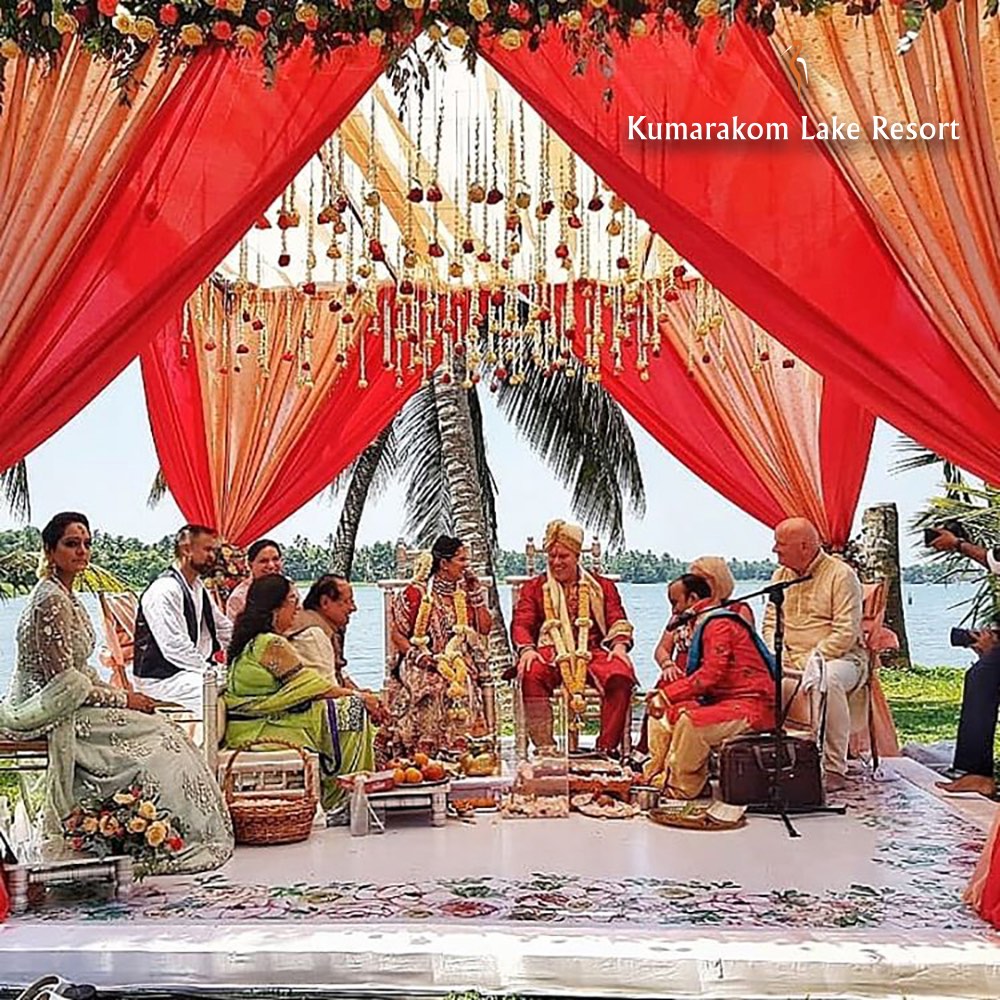 Taking pride in being a part of many a happy wedding, Kumarakom Lake Resort offers the rare and perfect blend of luxury and romance set in the lap of nature while basking in the glories of a great heritage ambience. With in-house wedding planners and specially curated menus, the team at Kumarakom Lake Resort ensures that you are troubled less with the task of planning a wedding and can focus more on enjoying your special day.
Be spoilt for choice of venue at this luxurious hideaway. For instance you can choose to get married by the infinity pool overlooking the lake or you could sail to the middle of the lake in a beautifully bedecked boat and say your vows surrounded by your loved ones with the vast dramatic skies as your witness. Or perhaps you would prefer the deck of the rustic & warm Vembanad restaurant with the setting sun setting the ambiance or maybe the lush green lawns by the lake.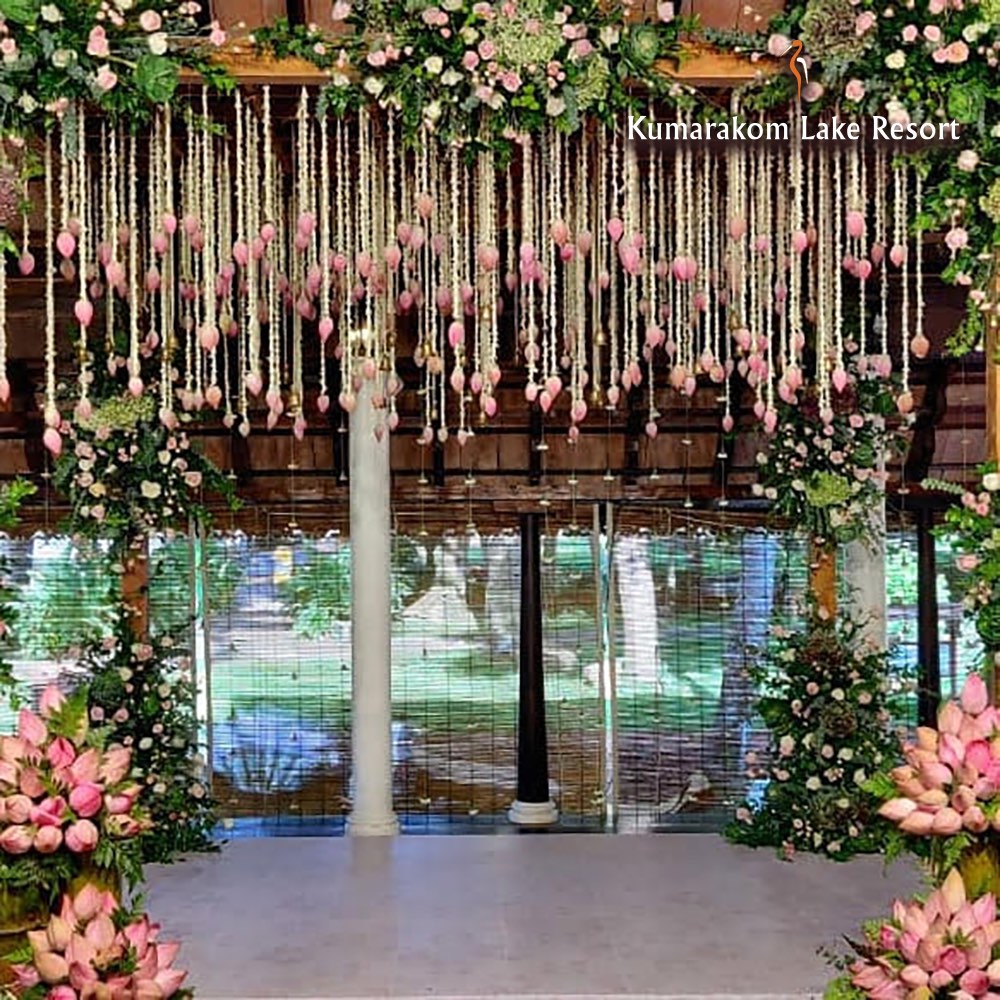 Passionate about creating memorable experiences for each couple that chooses the award-winning resort as their venue, they offer exclusive wedding packages tailored to suit each budget, taste and desire. The packages cater to intimate affairs or lavish buffet spreads, to complimentary first night stays for the couple in a meandering pool villa with candle light dinner. And that's just the beginning, two rooms for the bride and bridegroom's families are available for eight hours, while upgrades to the Presidential suite can be availed at a nominal cost, and special rates enjoyed for additional rooms. Can your dream wedding get any better than this?
About Kumarakom Lake Resort:
Simply said, Kumarakom Lake Resort is sheer poetry engulfed with beauty that presents the glorious era gone before you. Kumarakom Lake Resort, situated on the banks of the famed Vembanad lake in Kerala, is all about holidaying in unconstrained acres of thriving greenery that never fails to mesmerize.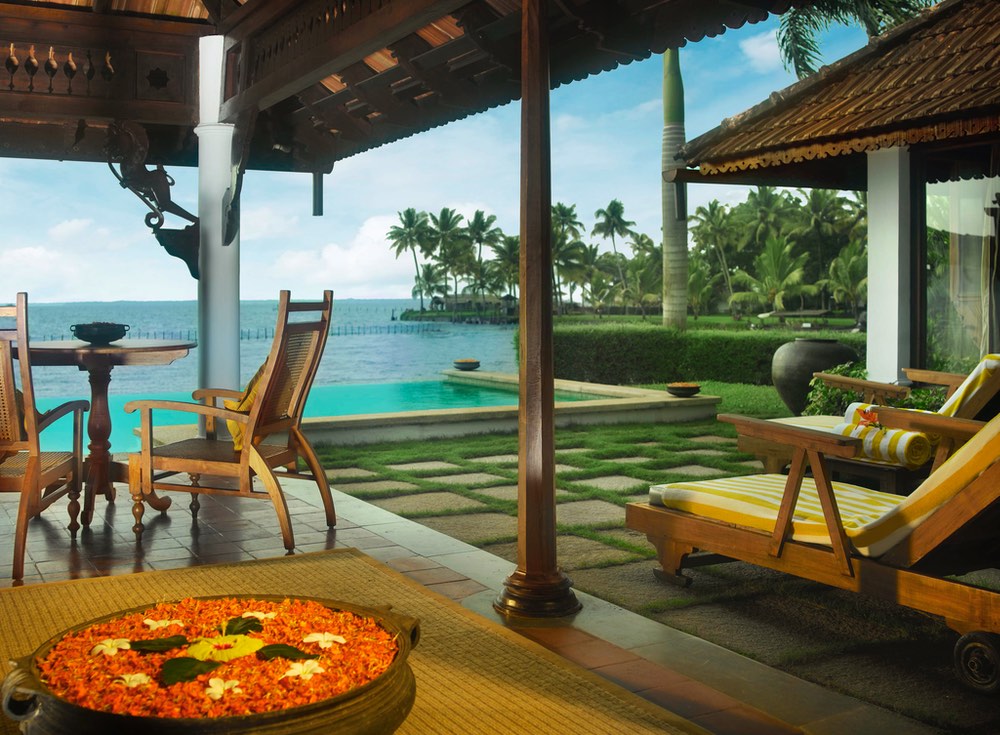 How to reach Kumarakom Lake Resort?
The Cochin International Airport is just 70 km away from the Muhamma boat jetty. From here the exhilarating boat ride to the resort will take about 10 minutes. You can drive straight to the resort as well and the drive would take approximately an hour and 45 minutes from the Cochin International Airport. We also offer Airport transfers. Kumarakom Lake Resort is a mere 11kms from Kottayam town and an hour's drive away from Cochin.
We understand that your wedding day is the most important event in your life. We'd be honoured to be a part of the planning and hosting of your big day. For more information, email us at [email protected].